Website Quick Start Guide
The Mana Website, accessible from user.manamonitoring.com, provides access to all of your data stored at Mana along with a plethora of tools and functions to help with your everyday tasks. 
Logging In
Open user.manamonitoring.com and enter your credentials: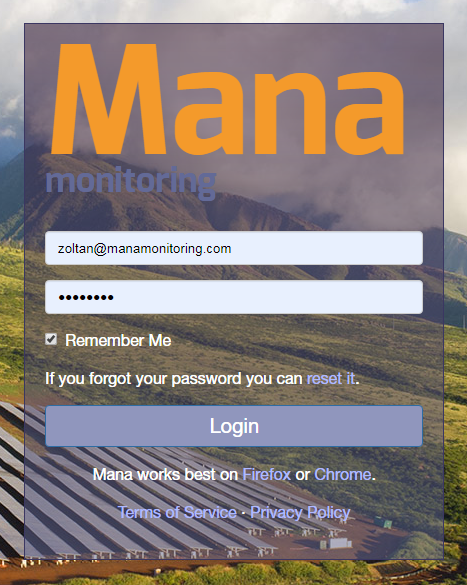 Make sure to click "Remember Me" if you don't want to have to log into the website every time you access it. Only use this feature on your own computer, not on a public computer.
Note that you need to have a service contract with Mana to access the site, you cannot register yourself.
Introducing the Website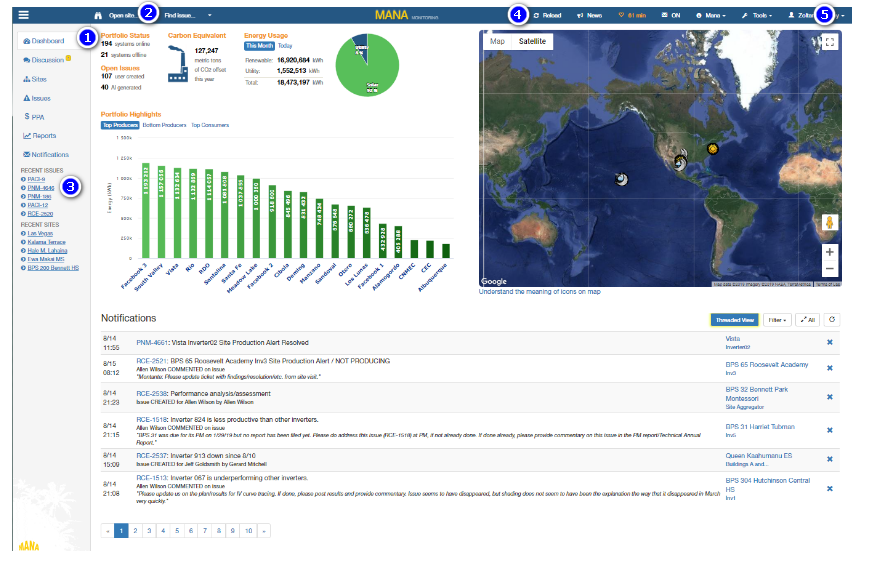 Read the Using the Website chapter to learn about the various pages and functions available to you. Let's take a quick look at some of the features available to you:
(1) Hide the Sidebar
You can hide the sidebar as follows: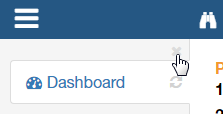 You can access it again using the three bars, and pin-it if you wish using the pin button: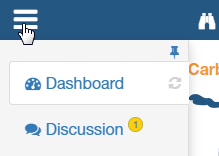 (2) Quick-access to Sites and Issues
Use the drop-downs provided at the top of the page to quickly navigate to a specific site or issue:

(3) Recently viewed Sites and Issues
You can also access your recently viewed sites and issues from the sidebar: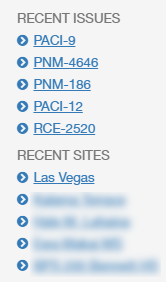 (4) Reload the Site
A convenient "Reload" button is available in case you get stuck or wish to start over:

(5) Manage Your Account
You can manage your account by clicking on your name and then "Your Account":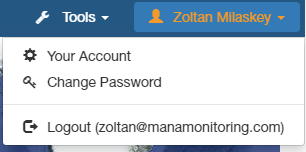 This is also where you can change your password or log out of the site.